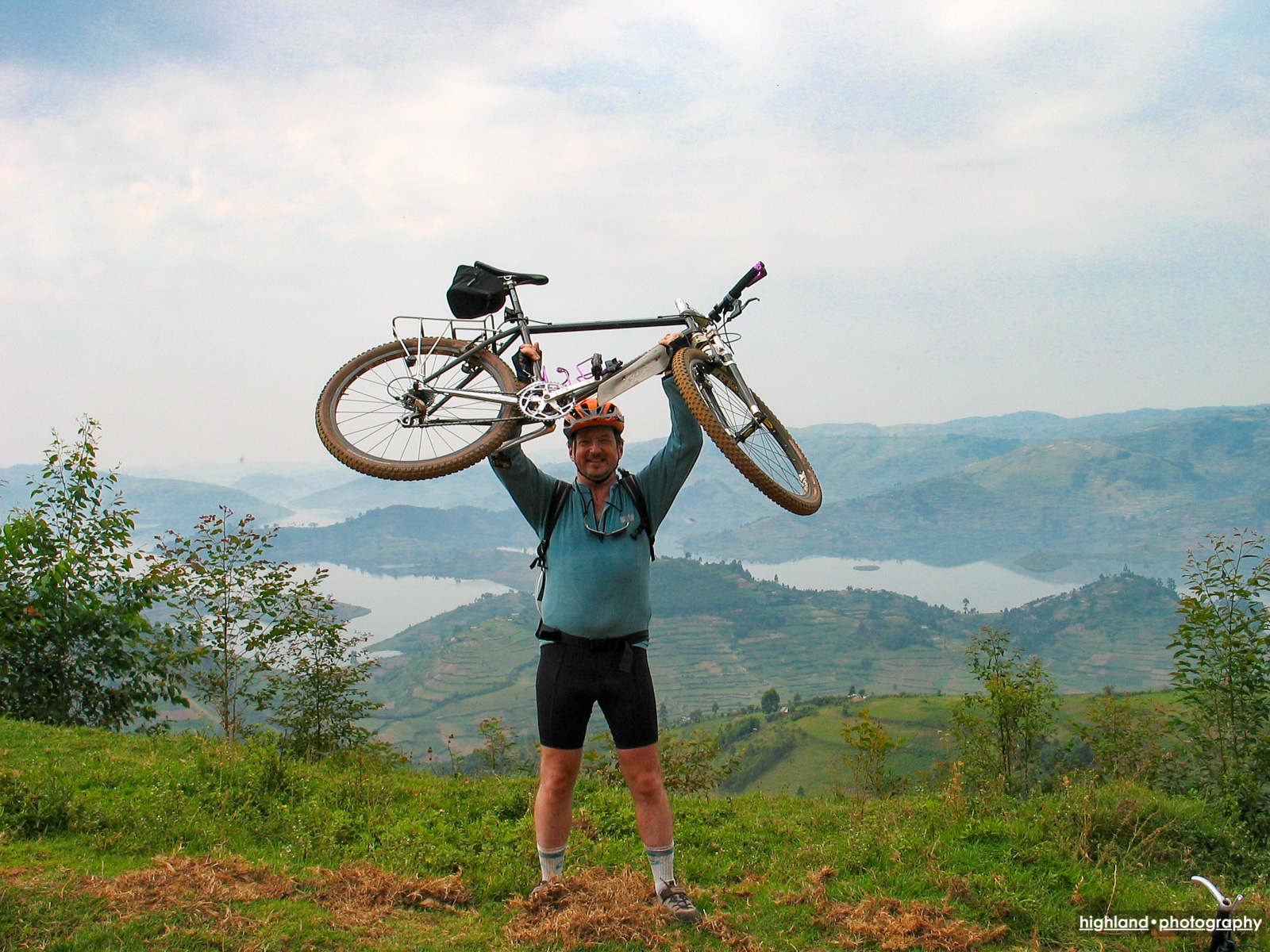 Thought/hoped you'd heard the last from this particular source? Me too. Except… …I get back, spend a day or two waking up, then walk into the DFGF HQ in Chalk Farm. At which point Jo collars me – "We've just had someone drop out of the fund-raising cycle ride across Uganda – know anyone who is available at v short notice, cycles and can sort their visas and vaccinations in five days?". That'll be me, then. So I'm leaving Thursday, cycling through Uganda with a bunch of like-minded nutters and ending up back in the Muhabura hotel in Ruhengeri for another gorilla-viewing trip. Tough. I am however going light on the technology this time – just the one camera, Palm rather than Powerbook, and of course my bicycle.
I will be whimpering and blustering at people to raise sponsorship money for the trip's cause: Mountain Gorilla conservation – so any and all individual and/or corporate offerings will be very much appreciated. Used notes though, please, or by transfer to the usual offshore accounts… As however it's six days heavy cycling at altitude and that my entire training has consisted of sitting around in Congo, drinking beer and eating chips, I'll only collect if, as and when I make it back…
all the best
Lance Armstrong (yeah, right).