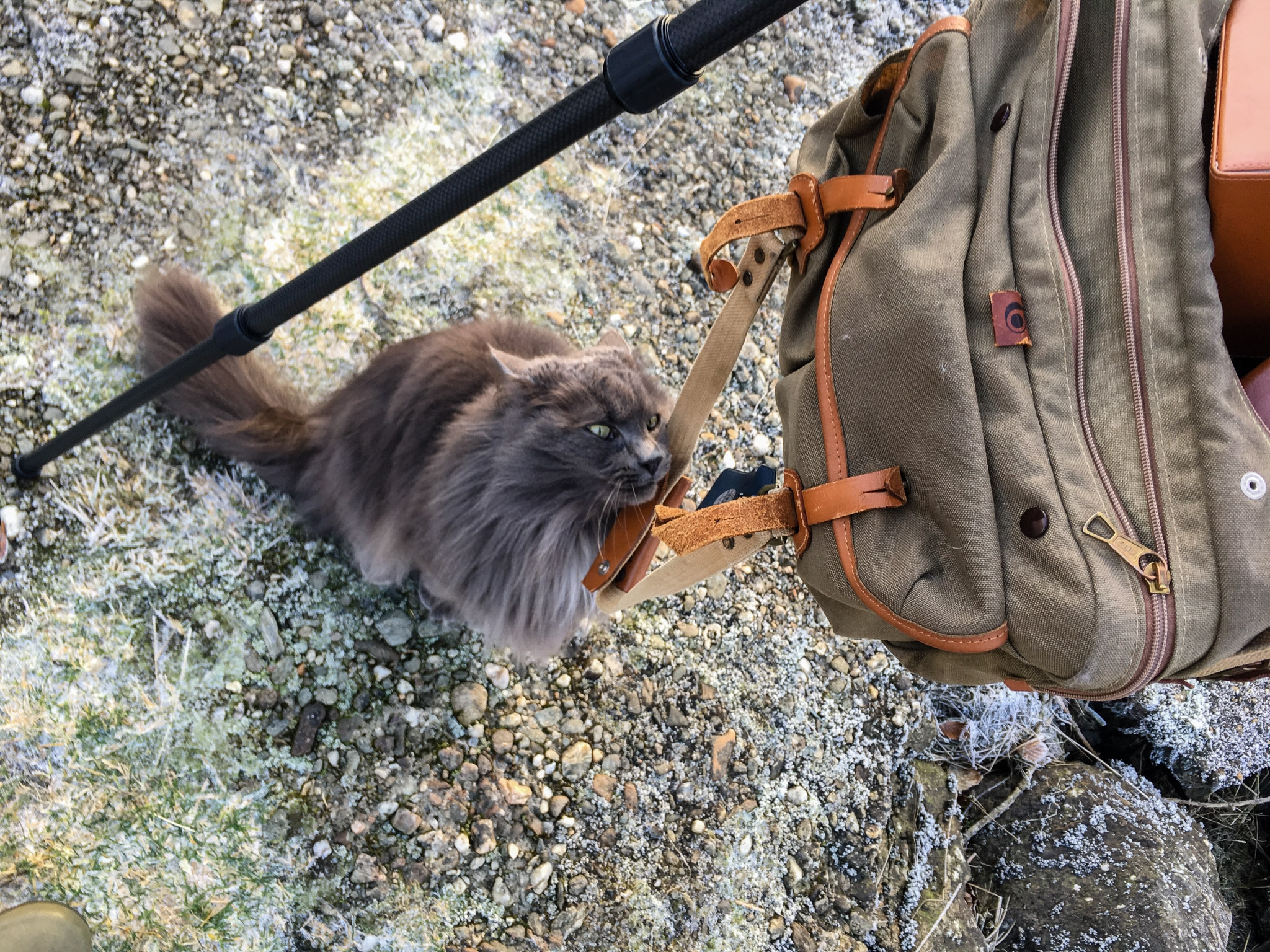 So, my new E-M1 Mark II has arrived, which begs the question of just where the last three years went? While I get used to the thing (quite quickly as operations are much the same as the Mark I) and learn to set it up (which could take until the next ice age. Or a little longer), I've already learned a few tips, especially for when using the 80MP high resolution mode:
Do stabilise your tripod by hanging your camera bag from it.
Don't use a photographer's assistant who insists on scent marking the equipment during long exposures.
Sigh…